Following several audits of business functions at the university, the Office of Internal Audit provided university leadership with a memo outlining several systemic risks they had observed at the institution, resulting from our highly decentralized structure for processing business transactions. These findings noted growing concern for the overall impact that these risks have on university personnel, financial management, and accountability.   
To respond to the issues raised by the Office of Internal Audit, university leadership requested: 
The Office of Internal Audit conduct a diagnostic audit to map out the structure of business services across the university (i.e., which departments utilize shared services organizations vs. business offices vs. single "office manager" models); and  
A Business Practices Task Force develop options and recommendations for addressing identified risks. 
These initiatives have been completed.  Based on the recommendations of the Business Practices Task Force, the university moved forward with two major projects: 
Creation of expertise networks for major business processes.  
Four teams of experts are charged with developing standard business processes and identifying best practices, needed technology platforms, gaps in policies and procedures, and needed training. These networks of experts will also provide consultative support for portfolios looking to establish new regional business hubs. 

Launch of institution-wide strategic planning for the development of new regional business hubs. 
This will be a custom focused look, working with portfolio leadership, to explore how within and across each Vice President, Vice Provost, and Dean portfolio they might transition to more consolidated business service support models that provide for greater specialization, expertise, support, training and business continuity. 
---
"The University of Oregon is always striving to be better in everything we do­­—that includes in how we operate day to day. The new business practices project will enable the institution to be more efficient and effective, and strengthen our services and businesses practices."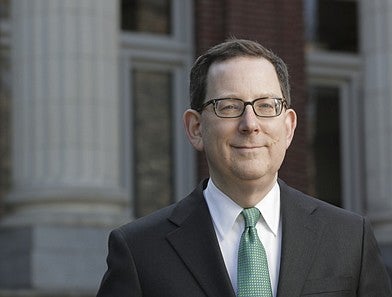 Michael H. Schill, President and Professor of Law
(at the time of the project)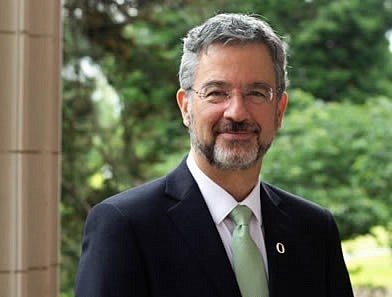 Patrick Phillips, Provost and Senior Vice President
(at the time of the project)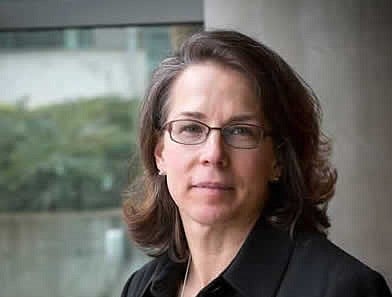 Jamie Moffitt, Vice President of Finance and Administration and Chief Financial Officer
(at the time of the project)
---
Purpose & Goals 
Through the business services project, university leadership plans to: 
Address risks in the audit related to university's decentralized structure related to business transactions (accounting, budgeting, purchasing and contracting, and human resources transactions); risks created by staff who do "a little bit of everything" include:

Lack of training and experience on specific functions  

Lack of knowledge about policies and procedures  

Use of inefficient business processes  

Lack of internal controls and increased fraud risk (e.g., cash in the drawer)   

Business continuity risk if one person is out (e.g., due to FMLA, change in jobs, etc.)

Improve our business processes and practices. 

Identify best practices in business processes, reports, and technology that can be used across different portfolios  

Leverage experts within the University so that we don't keep "inventing the wheel"  

Build increased collaboration between central staff and portfolio staff to improve problem solving, identifying issues and obstacles and help prioritizing resources toward improvement  

Standardize and staff transactional work so that portfolios are empowered to execute and support the majority of transactions and are able to effectively engage central offices when complex strategic problems arise.  

Improve support for local clients. 

Keep communication, feedback lines and accountability within client portfolios  

Identify and protect key functions that must be provided to departments  

Maintain high level of services to units 
Project Information 
This project IS an opportunity to: 
Strengthen business processes. 

Improve access to services. 

Improve consistency across the institution. 

Leverage resources. 

Gain efficiencies. 

Support units in identifying a regional business hub model that best meets their needs. 
This project IS NOT: 
A "university-wide centralization" of business services. 

A cost-savings effort to achieve budget reductions. 

Supplanting related initiatives already underway. 

Producing a one-size-fits all model to be used institution wide. 
Process & Timeline 
In April 2021, senior leadership met with Deans, Vice Presidents and Vice Provosts to start the evaluation, assessment, and strategic planning process.  
For the remainder of 2021, subject matter experts worked with vice presidents, deans, and vice provosts through a series of consultations to generate viable regional hub models, facilitate cross-portfolio collaboration, and develop action plans to transition to regional business hub structures. 
A project report was made to the Board of Trustees in December of 2021 that included updates on the progress of the project.  
A final report to the board was presented in March of 2022.  
Resources & Reference Materials 
This project builds off the recommendations of the Business Practices Task Force which looked at the issues related to the audit. Documents that provide reference and additional background information include:
UO Business Hubs Overview
Visual representations and a summary spreadsheet of UO Business Hubs--as of November 2022--are available online. Please note that while the information was accurate as off November 2022, the structure of business hubs/business offices on campus and the services being provided by each hub are evolving quickly.